CMDB / Configuration Management Database
i-doit
What is i-doit?
The i-doit application is an ITIL compliant platform for IT documentation which contains the know-how and experience of more than 15 years of consultancy and technology praxis in a high-profile project environment. In combination with SNAG-View and OTRS this gives you a comprehensive, no-worries package which leaves (virtually) no wishes unfulfilled.

i-doit is more than a database of maintained objects. Links between the existing objects ensure its character as a CMDB. This means that full details of an object are available very quickly at a central location.

Partnership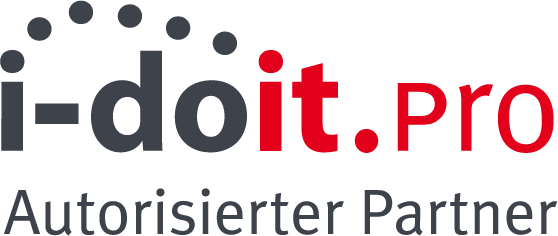 The strategic partnership between Sector Nord AG and synetics GmbH has been sealed.

synetics GmbH is a specialist for planning, implementing and maintaining adaptive infrastructure solutions.
Since 2004, the company has focused on developing open source software and offers a corresponding portfolio of support and maintenance services.

The i-doit application is an ITIL-based platform for IT documentation which contains the know-how and experience of more than 15 years of consultancy and technology praxis in a high-profile project environment.
Documentation
When installed, i-doit comes with some common object types and matching properties. This means that you can immediately start populating your CMDB. Of course, you can create your own object types and properties.
Sample categories
IT infrastructure
Server, switches, routers, clients, printers, IP phone...
Software
Applications, operating systems...
Licenses
Single license, volume licenses...
Documents
Contracts, manuels, plans ...
Complex IT structures
Cluster, databases, SAN ...
Buildings
Office buildings, workplaces, production facilities...
Screenshots
Unsere i-doit Module
Extended Workflow
Mit unserer Erweiterung "Extended Workflow" des i-doit Standard-Workflow-Moduls ist es möglich, den Erfolg oder Misserfolg eines zugewiesenen Tasks zu dokumentieren. Im Standard wird lediglich dokumentiert, "dass etwas gemacht wurde". Unsere Erweiterung sorgt dafür, dass zusätzlich noch ersichtlich wird, ob die zugewiesene Aufgabe an einem konkreten Objekt erfolgreich war oder nicht.

So kann beispielsweise bei einer Aufgabe, die den Admin anweist, bestimmte Server regelmäßig upzudaten, dokumentiert werden, dass Server1 und Server2 das Update erhalten haben, Server3 jedoch nicht - die Aufgabe an sich wurde aber durchgeführt. Selbstverständlich kann eine kurze Begründung angegeben werden.
In der Übersicht des abgeschlossenen Tasks erscheinen die Objekte und deren Status. Ebenso in der Kategorie "Workflow" bei jedem einzelnen Objekt.

Diese Daten können mit Hilfe des Reportmanagers ausgewertet werden.


Auto-Fill Name
Mit der Erweiterung "Auto-Fill Name" ist es möglich, Bezeichnungen vorzudefinieren und beispielsweise mit einem Counter zu versehen. Abhängig vom Objekttyp wird so sichergestellt, dass sowohl Name als auch der aktuelle Zähler eines Objekts korrekt geführt werden. Es handelt sich also um eine ideale Ergänzung zur Validierung.

Beispiel: Objekte vom Typ IP-Telefon folgen dem Namensschema "IP-Tel-XYZ". Wenn das letzte in i-doit hinterlegte Telefon "IP-Tel-023" heißt, wird das nächste angelegte Objekt "IP-Tel-024" heißen – der Anwender muss sich also nicht den Namen des neuesten Objekts merken.
CSV-Import
Der CSV-Import ist in sehr vielen Fällen der erste Schritt, wenn es um die initiale Befüllung der CMDB geht. Leider schleichen sich in den zugrundeliegenden Excelsheets häufig kleine Flüchtigkeitsfehler ein. Ein von uns entwickeltes Perlskript ist in der Lage, die eine oder andere Unsauberkeit innerhalb der CSV zu bereinigen. Es wird dadurch sichergestellt, dass beim Import nicht unerwünscht mehrfach Objekte angelegt werden oder Attribute in unterschiedlichen Schreibweisen befüllt werden.

Wenn bspw. in einer Liste von Servern in einer Spalte das Betriebssystem gepflegt ist, kommt es nicht selten vor, dass sich im Laufe der Zeit unterschiedliche Schreibweisen etabliert haben ("Win 2008" und "Windows 2008"). In der CSV macht dies natürlich keine Probleme und jeder weiß, was gemeint ist. Für den Import wären dies allerdings zwei unterschiedliche Betriebssysteme, also würden auch zwei Objekte angelegt werden. Beide Schreibweisen müssten bei einer Auswertung berücksichtigt werden.

Durch kleine Anpassungen kann dieses Skript individuell angepasst werden, sodass die Qualität einer CSV deutlich zunimmt.

Außerdem kann dieses Skript bestehende Informationen i-doit-konform aufbereiten. Dies ist insbesondere dann interessant, wenn (automatisch) mit Hilfe des Controllers über den CSV-Importer Daten aktualisert werden sollen und die zugrunde liegende CSV automatisch aus einem weiteren Tool exportiert wurde.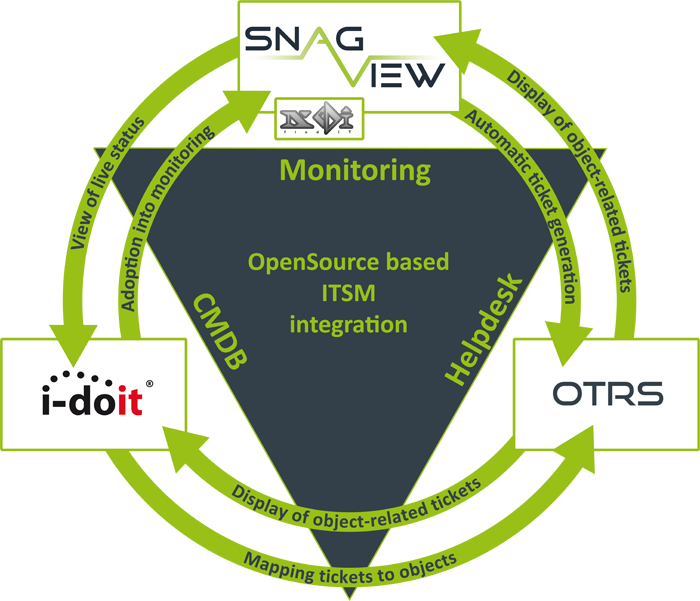 ITSM-Connector
i-doit - CMDB
i-doit is part of the ITSM connector; as a central CMDB all data are provided for all systems here.
ITSM-Connector